Diploma in Civil Engineering (CE) is designed to develop young minds who understand the impact of their work on the progress of civilization. The curriculum is designed to guarantee a certain breadth of knowledge of the civil engineering disciplines through a set of core areas like – designing, planning, construction, and maintenance of the infrastructure. Roads, bridges, buildings, dams, canals, water supply and numerous other facilities required advanced technologies for the rapid advancement of the society. The discipline Civil engineering is intimately associated with these constructional developments.
SETGOI takes care of young minds with strong foundation of problem solving capabilities, practical knowledge and theoretical orientation since last 10 years for the development of creative workforce to meet the requirements in industry.
At a Glance
Diploma in Civil Engineering (CE) – 3 Years
Year of Establishment:  2012
Present Approved Intake: Total: 240
1st Shift:  180
2nd Shift: 60
Laboratories:
Highway Engg. Lab.
Concrete Technology Lab
Soil Mechanics Lab.
Solid Mechanics Lab
Fluid Mechanics Lab
Environment Lab
Survey lab
Material Testing Lab.
Computer Lab.
Building Drawing Lab.
Geology Lab.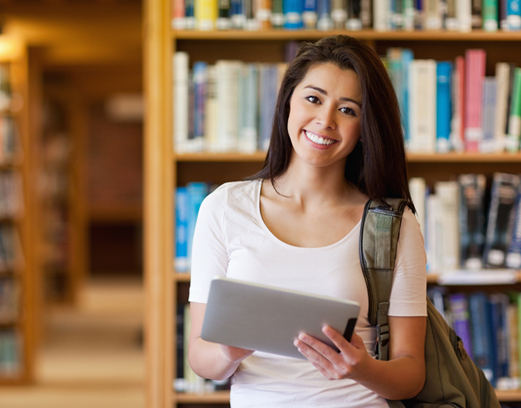 To be the fountain-head of quality education delivering civil engineers empowered with necessary knowledge, skill and personality who can lead the society towards sustainability.
M1 – To produce civil engineers of high calibre ,technical skills and ethical values to serve the society and nation.
M2 -To make the department a centre of excellence in the field of civil engineering and allied research.
M3 -To provide knowledge base and consultancy services to the community in all areas of civil engineering.
M4 -To promote innovative and original thinking in the minds of budding engineers to face the challenges of future.
PROGRAM EDUCATIONAL OBJECTIVES (PEO)
1. To train the students so that they can work and contribute to the infrastructure development projects being undertaken by Govt. and private or any other sector companies.
2. To train students in such as a way that they can pursue higher studies so that they can contribute to the teaching profession/ research and development of civil engineering and other allied fields
3. To train students in a manner that they should function effectively in the multicultural and multidisciplinary groups for the sustainable development and growth of civil engineering projects and profession.
PROGRAM SPECIFIC OUTCOMES (PSO)
1. Understanding
Graduates shall demonstrate sound knowledge in analysis, design, laboratory investigations and construction aspects of civil engineering infrastructure, along with good foundation in mathematics, basic sciences and technical communication.
2. Broadness and Diversity
Graduates will have a broad understanding of economical, environmental, societal, health and safety factors involved in infrastructural development, and shall demonstrate ability to function within multidisciplinary teams with competence in modern tool usage
3. Self-Learning and Service
Graduates will be motivated for continuous self-learning in engineering practice and/or pursue research in advanced areas of civil engineering in order to offer engineering services to the society, ethically and responsibly.

PROGRAM OUTCOMES (PO)
1. Engineering knowledge: Apply basic knowledge of mathematics, basic science, earth science, history, economics, mechanics & civil engineering fundamentals for the solution of complex engineering issues.
2. Problem identification and analysis: Identify, review, research, formulation, analysis, & simulation of civil engineering problems for the betterment of society.
3. Design/ Modification/ Development/ Establishments of solutions: Design economic solution for civil engineering problems with consideration for safety measurement, societal & global impact, and environmental consideration for better livelihood.
4. Investigation and Experiments: Use research based techniques and methods including design experiments, data analysis, interpretation of records, and simulate of the information to provide valid conclusion.
5. Environment, Economy, Society, Sustainability, Ethics and the Earth: Understand the impact of civil engineering solutions in environmental contexts through proper economic modification. Apply ethical principle and commit to professional ethics and responsibilities to protect the earth
6. Project management: Utilizing the perception of civil engineering knowledge and management principles individually in their workplace as a team leader or team member to manage projects in multidisciplinary environments
7. Lifelong learning: Recognize the need for, and have the preparation and ability to engage independently in the broader context of technological morphosis.
PROJECT, RESEARCH & PUBLICATIONS