Bachelor of Technology (B.Tech) in Computer Science & Engineering (CSE) is a highly demanding career choice among engineering aspirants. A good numbers of JEE (Mains) and WBJEE qualifiers opt for Computer Science & Engineering (CSE) discipline.
Since very few coveted seats are available for this course in the IITs, NITs and other Government Engineering colleges all over the country, the prospective students who are interested to be a Computer Science graduates, finds themselves eligible to take admission in very few of the renowned private engineering colleges having state-of-the-art infrastructure, laboratory facility and above all providing excellent placement opportunities to the fresher.
Computer Science & Engineering encompasses a variety of areas that includes computation, like analysis of algorithms, programming languages, program design, software, Artificial Intelligence & Robotics, computer hardware etc. Computer Science engineering has roots in electrical engineering, mathematics, and linguistics. In the past Computer Science was taught as part of mathematics or engineering departments and in the recent days it has emerged as a separate engineering field.
At a Glance
B.Tech in  Computer Science and Engineering (CSE)
Year of Establishment:  2008
Present Approved Intake: 60
Laboratories:
C,C++ Programming Labs
Numerical Methods Lab
Basic Computation Lab
Computer Architecture Lab
Software Engineering Lab
E-Commerce & Internet Technology Lab.
Programming Lab
Project Lab.
DBMS Lab.
JAVA & Internet Technology Lab.
Multimedia Lab
Artificial Intelligence Lab
Operating System Lab.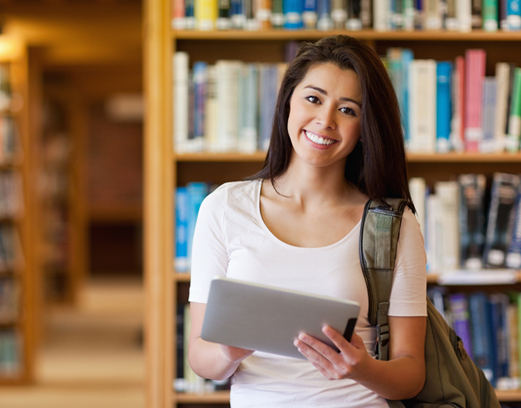 To be a globally acclaimed advanced center for Computer Science, and expanding the horizon of knowledge and defining excellence in human empowerment across nationalities and cultures around the world.
M1 – Provide quality learning infrastructure and facilities to produce highly qualified graduates having sound knowledge in Computer Science & Engineering who would be able to promote creativity and innovation among learning and teaching communities at all levels.
M2 – To promote research and consultancy activities by adapting new technologies within the ambit of Computer Science & Engineering to make living better for the humanity across the globe.
PROGRAM EDUCATIONAL OBJECTIVES (PEO)
PEO1
Apply computer science theory blended with mathematics and engineering to model
computing systems.
PEO2
Design, implement, test and maintain software systems based on requirement
specifications.
PEO3
Communicate effectively with team members, engage in applying technologies and lead teams in industry.
PEO4
Assess the computing systems from the view point of quality, security, privacy, cost,
utility, etiquette and ethics.
PEO5
Engage in lifelong learning, career enhancement and adapt to changing professional and societal needs.
PROGRAM SPECIFIC OUTCOMES (PSO)
Engineering knowledge: Apply the knowledge of mathematics, science, engineeringfundamentals, and an engineering specialization to the solution of complex engineering problems.
Problem analysis: Identify, formulate, research literature, and analyze complex engineering problems reaching substantiated conclusions using first principles of mathematics, natural sciences, and engineering sciences.
Design/Development of solutions: Design solutions for complex engineering problems and design system components or processes that meet the specified needs with appropriate consideration for the public health and safety, and the cultural, societal, and environmental considerations.
Conduct investigations of complex problems: Use research-based knowledge and research methods including design of experiments, analysis and interpretation of data, and synthesis of the information to provide valid conclusions.
Modern tool usage: Create, select, and apply appropriate techniques, resources, and modern engineering and IT tools including prediction and modelling to complex engineering activities with an understanding of the limitations.
The engineer and society: Apply reasoning informed by the contextual knowledge to assess societal, health, safety, legal and cultural issues and the consequent responsibilities relevant to the professional engineering practice.

PROGRAM OUTCOMES (PO)
PO1 Design algorithms for real world computational problems and analyze their complexities.
PO2 Design, develop and maintain computing systems using concepts from mathematics, engineering and program core courses.
PO3 Design and develop web based applications with professional expertise to solve complex problems in the domains including banking and healthcare and communications.
PO4 Design and develop interfaces among subsystems of computing.
PO5 Analyze large data samples and discover knowledge to provide solutions to engineering problems.
PO6 Assess security, privacy, quality and cost parameters in developing software systems.
PO7 Communicate effectively and practice professional ethics with societal responsibilities.
PO8 Engage in lifelong learning through independent study of new techniques and tools.
PO9 Work in teams using common tools and environment to achieve project objectives.
PO10 An ability to design and conduct experiments, as well as to analyze and interpret data.
PO11 An ability to use current techniques, skills and tools necessary for computing and engineering practice.
PO12 An ability to analyze a problem and identify, formulate and use the appropriate computing and engineering requirements for obtaining its solution.

PROJECT, RESEARCH & PUBLICATIONS